En el Daejong Film Awards llevados acabo el 27 de junio de 2008, estrellas vistieron habituales escotes y vestidos monocromáticos. En términos de opciones de vestir, no había nada pendiente ni hubo algo horrible.
En cuanto a los premios, "El Chaser", (2008) ganó un total de 6 premios, incluyendo mejor fotografía, mejor actor y mejor director. El premio mejor actor fue a Yoo jun-sang por su actuación en la película "Volver" y Kim Hye-suk por Ciudad Abierta. Daniel Henney agarró el "Mejor Nuevo Actor" y el premio Han Yeh-seul ganó "Mejor nueva actriz" por "Golddigger, Miss Shin"
Sobre la alfombra roja fueron Suh Young-hee, Shin AE, Park Jin-hee, Lim Su-jeong, Kim Yun-jin, Kim Ajoong, Choi Ki-hwan, Han-Yeh seul, Han Chae-young, Ko Ara.
*******************************************
At the
45th Daejong Film Awards
, the stars stuck with the usual plunging necklines and monochromatic dresses on June 27th 2008. In terms of dress choices, there was nothing outstanding nor was there anything hideous. Playing the conservative card is no fun.
As for the awards, "The Chaser," (2008) nabbed a total of 6 awards, including best picture, best supporting actor and best director. The best actor award went to
Yoo Jun-sang
for his performance in the film "Return" and
Kim Hye-suk
for Open City.
Daniel Henney
grabbed the "Best New Actor" award and
Han Yeh-seul
won "Best New Actress" for "Golddigger, Miss Shin"
On the red carpet were
Suh Young-hee, Shin Ae, Park Jin-hee, Lim Su-jeong, Kim Yun-jin, Kim Ajoong, Choi Ki-hwan, Han Yeh-seul, Han Chae-young, Ko Ara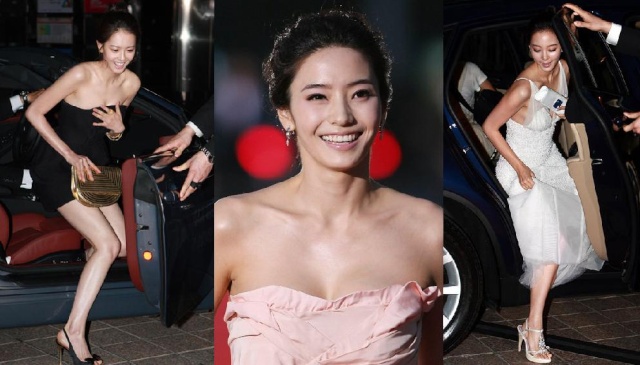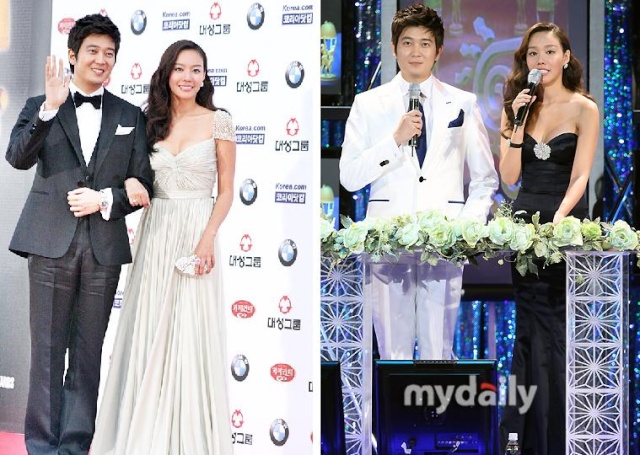 ]
Mejor Actor: Yoo Sang Junio (Retorno, 리턴)
Mejor Actriz: Kim Hye Suk (Open City, 무방비 도시)
Nuevo Actor: Daniel Henney (Mi Padre, 마이 파더)
Nueva Actriz: Han Ye Seul (Gold Digger Miss Shin, 용의 주도 미스신)
Mejor actor de reparto: Kim Yoon Suk (Chaser, 추격자)
Mejor actriz de reparto: Kim Yoon Jin (Siete Días, 세븐 데이즈)
Premio Mejor Director: Na Hong Jin, Chaser (추격자)
Mejor película: El Chaser (추격자)
Mejor Guión: Jin Soo Kim, Yoon En Bum (El Chaser, 추격자)
Premio BMW Popularity: Kim Yoon Suk (El Chaser, 추격)
Korea.com Popularity Premio: Han Ye Seul (Miss Shin, 용의 주도 미스신)
Hallyu Popularity Mejor película: Ba: bo (Wire to Wire co., 와이어 투 와이어
fuente:popseoul.trad:admin-corea-forum