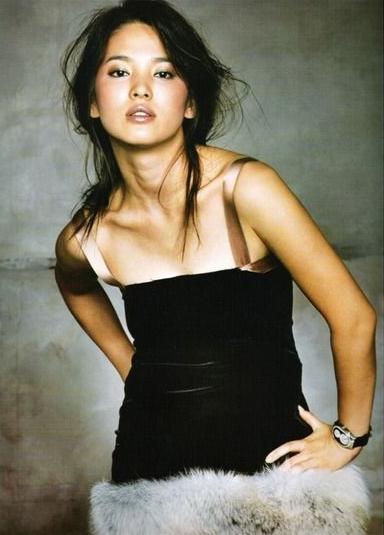 Song Hye Kyo Wonbin ha firmado con Eden 9 por los próximos dos años. Curiosamente, Ms Song se unió a Eden 9 sin recibir ningún tipo de contrato de honorarios, a pesar de que había otras lucrativas ofertas sobre la mesa.
Eden 9 explicó que la decisión de Song se basó en su deseo de tener un control total sobre su carrera, por lo tanto, rechazó aquellos los contratos que venian con muchas condiciones.
Estamos muy satisfechos de tener a la Sra Song en un papel más activo en su carrera
Song Hye Kyo se iniciará el rodaje del drama " The world You live in" con Hyunbin.
****************************************************
Song Hye Kyo signed with Wonbin's management company, Eden 9 for next two years. Interestingly, Ms. Song joined Eden 9 without receiving any contract fees, although she had other lucrative deals on the table.
Eden 9 explained that Ms. Song's decision was based on her desire to have full control over her career, therefore she turned down contracts that comes with many strings attached.
It's great to see Ms. Song take more proactive role in her career - let's just hope that she knows what to do with it.
Song Hye Kyo will start filming drama "The World You Live In" with Hyunbin in the near future.
fuente:popseoul.
trad:admin.corea-forum